If you'd like to record Skype calls successfully, it is far better to have some dedicated hardware for this purpose, as software alternatives tend to let the person at the "other end" hear themselves coming back down the line, but delayed by the latency, and this is very off-putting, during conversation. In fact some people find it hard to be able to speak at all when confronted by this unwanted effect. The approach I have come up with is admittedly an expensive professional solution – but it DOES work! This is a real-world design for a client that wanted to be able to record interviews with people all over the world, using either Skype, or down a dedicated ISDN line to remote studios. They want maximum quality and clarity.
You will need a mixer with at least 2 post-fader auxiliary sends per channel, and if you want to run the whole thing on a single computer; a soundcard with 4-inputs and outputs (such as an m-audio delta 4), rather than the usual 2.
One pair of inputs and outputs are for the recording software, and the other pair are exclusively for the Skype software. This can be set up in the "preferences" or "settings" of each program. The trick is to feed Skype with a "mix-minus" or "clean-feed" from one of the aux outputs of your hardware mixer, whereby the aux feeding skype contains a mix of all sources "post-fader" except the skype output itself.
I also did the same trick to feed the ISDN codec, outside of the software, but using the other aux in a similar "mix-minus" fashion.
The recording software, (I used Adobe Audition) is fed from the main outputs of the mixer down it's own pair of inputs to the soundcard. This records everything. You can either mix both the interviewer and the interviewee together in mono or panned stereo, or as a further refinement, pan the two hard-left and hard-right, thus leaving them on separate tracks for later post production. One last thing. Remember to turn off your loudspeaker monitoring during the call and listen on headphones instead, otherwise you will negate all the good work done by the aux sends!
This was in response to a clients need to record skype calls successfully.
Any questions?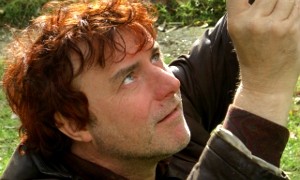 Martyn Baker is a BBC-trained sound engineer and studio owner/designer, currently working for BBC news, various freelance clients such as Aljazeera English TV news, and has recently launched his yougig service for musicians in the UK to promote themselves with high quality live audio & HD video recordings. http://MobileRecordingStudioUK.com