Our two studios have now re-opened for your music projects.
Our studios across 2 boats have been undergoing some big improvements since lockdown.
The biggest one is 6-camera live streaming!
Direct from our studios to any streaming platform – Facebook, YouTube, Twitch or your own website perhaps?
All with fantastic broadcast quality live sound. The highest quality for the lowest price imaginable.
Stream an entire band performance to your page, or do a virtual (ticketed) gig to your fans. You'll also get a high quality HD video and stereo audio mix of your entire livestream to take away with you!
Yougig Studios promo video from Yougig on Vimeo.
When your live gigs start again…. please, please record them – even if we don't do it for you. They're brilliant for promotion!
Also, it would be tragic to lose some possibly historic music moments, forever.
You can use our system to take music careers to the next level.
A professional recording of your live performance is the perfect way to promote your music online, across digital media platforms and in the physical world too.
Whatever your act, solo artist, band, or orchestra, we will record the magic of your live performance into stunning sound and video, as well as capturing the atmosphere of the venue and the reaction of the audience.
Our 26 channel Pro Tools mobile rig has all the equipment, and our sound and video engineers have all the experience that you need to get the best out of your performance. Of course we'll also make sure you have everything you need to remix your tracks in the future any way you like. You get the audio stems, and all camera files.
Get all the advantages of a professional sound studio, and a professional video company in one place.
Find out more about the techniques that we use, and the advantages of having a live video recording, in our free guide, "Why you should record your live performance; and how to do it". Just fill in the form on this page and get your free copy now.
Your show can now be professionally recorded using our 26 track Pro Tools mobile rig to record sound, together with 9 or more full-HD (1080p) video cameras to capture every aspect of your live performances…. Now think what you could do with that!
An entire live performance DVD or web video – why not promote online in full HD?
A live album on CD or for download
Youtube, Vimeo or Soundcloud promos, or your own channel
Remix your tracks, any way you like, any time in the future
Re-edit your live audio & video later, however you like
Use video and audio clips on your website to give to TV companies, broadcasters, for promotion, or even for sale….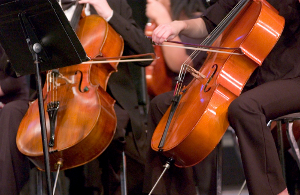 We'll give you full access to every aspect of your performance. All sounds and all camera streams are separately recorded. We will also give you the best quality encoding, for uploading to youtube or your website. You could get an entire live DVD, finished for less than the price of recording a couple of songs in a studio!
We can turn your live performance into a movie.
Yes, of course you could get a friend to video your gig. You could even get a live stereo recording, perhaps straight from the sound desk, but neither is likely to give you a good enough result. We aim to record your show in its entirety (including room atmosphere & audience reaction).
AUDIO: On 26 separate channels, (soon to be 32 channels), recorded live into Pro Tools, then mixed and mastered to pristine stereo or surround-sound.
VIDEO: We can record 12 or more HD (1080p) video streams from our many cameras to give you ultimate choosy coverage of your performances.
We are not just another video production company. Most music videos online are mimed to a recorded backing track. Think of us as a high quality live audio recording company, with full HD multiple camera, live video available for you as well.
We are not just another recording studio. Most audio companies have very little experience with video, or live recording. But we really do. We have made audio, video, TV and radio programmes all over the world, and in all kinds of venues.
We hope you enjoy our site? Please let us know your comments,
Thanks.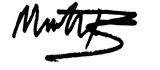 Martyn Baker