From time-to-time we form special partnerships with other people and organisations. Contact us if you have something interesting to offer.
Music4children
Music4Children was formed in 2005 by a small group of musicians, and was originally called the Nepal Balbalika Trust. The motivation for starting the charity was to help children orphaned by the civil war in Nepal. Since then they've also started to engage children and young people local to their south London base, and in 2011 the name was changed to reflect this development.
Music4children offers some of the poorest children abroad the basics of food, shelter and education. Recently, they have expanded their activities to provide local children free access to culture and creative education at their headquarters in Streatham, South London.
www.music4children.org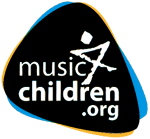 Moment House
Moment House was founded in Los Angeles in 2019 as the simplest way for artists to create special, ticketed experiences for their fans — no matter where they are in the world.
Their founding team comes from the USC Jimmy Iovine & Dr. Dre Academy for the Arts, Technology and the Business of Innovation.